EyeLock is an advanced iris based identity management technology solutions company focused on developing next-generation systems for global access control and identity management.
http://www.eyelock.com/index.php/products/myris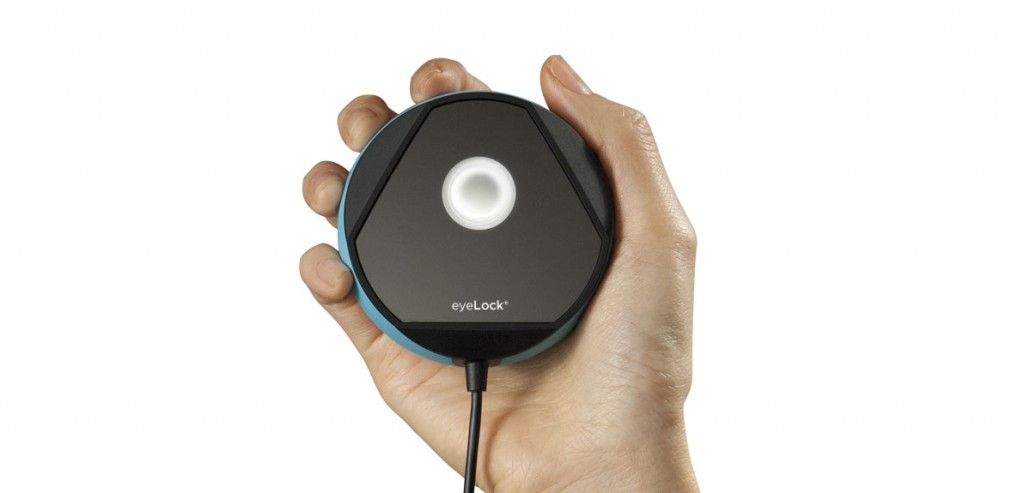 First your computer asked for your password, then the iPhone asked for your fingerprints, and now, the next level of security is in your eyes – or your irises. Named, Myris, the small accessory is EyeLock ID that promises a matching accuracy of 1 in 2 trillion, or more than the current population of planet earth.
It works just like the movies. The small, mouse-like three inch device uses a USB connection to help you quickly access your devices, or even office doors. To do so, the high definition camera takes a video of your two irises to correctly identify you for password protected software and apps.