Petcube is a home gadget that lets you watch, talk and play laser games with your pet through mobile app anytime, anywhere.
Petcube was funded with Kickstarter and became the most successful crowdfunded pet product in history. The first batch of gadgets will ship in May 2014 and it costs  $149.00.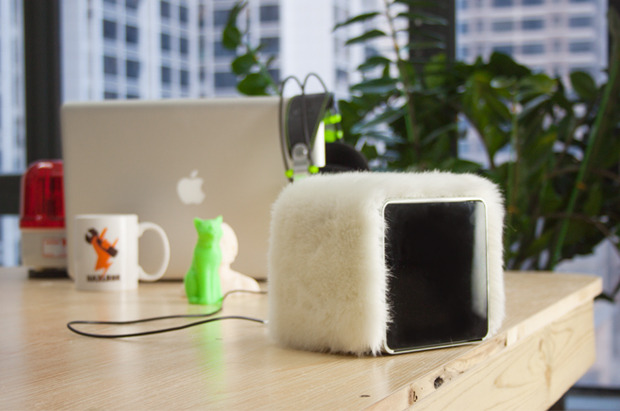 Long distance relationships rarely work out. It goes with people, the same applies to pets. When you have that special bond with your cat or dog it's heartbreaking to lose touch with them. Petcube brings people closer to their furry loved ones. As long as there are some bars on your smartphone you can check on your pet from any part of the globe.
Through the built-in wide angle camera you can see your pet. You can have a conversation with her using speakers and microphone. But Petcube goes much further. It gives you a controlled laser pointer to bring the fun times with your pet to a whole new level. It's quite simple: we love pets and pets love lasers. And us, of course. It's not all fun and games though. Petcube is a perfect tool to keep your buddy fit in case you don't have enough time for long walks and special training.