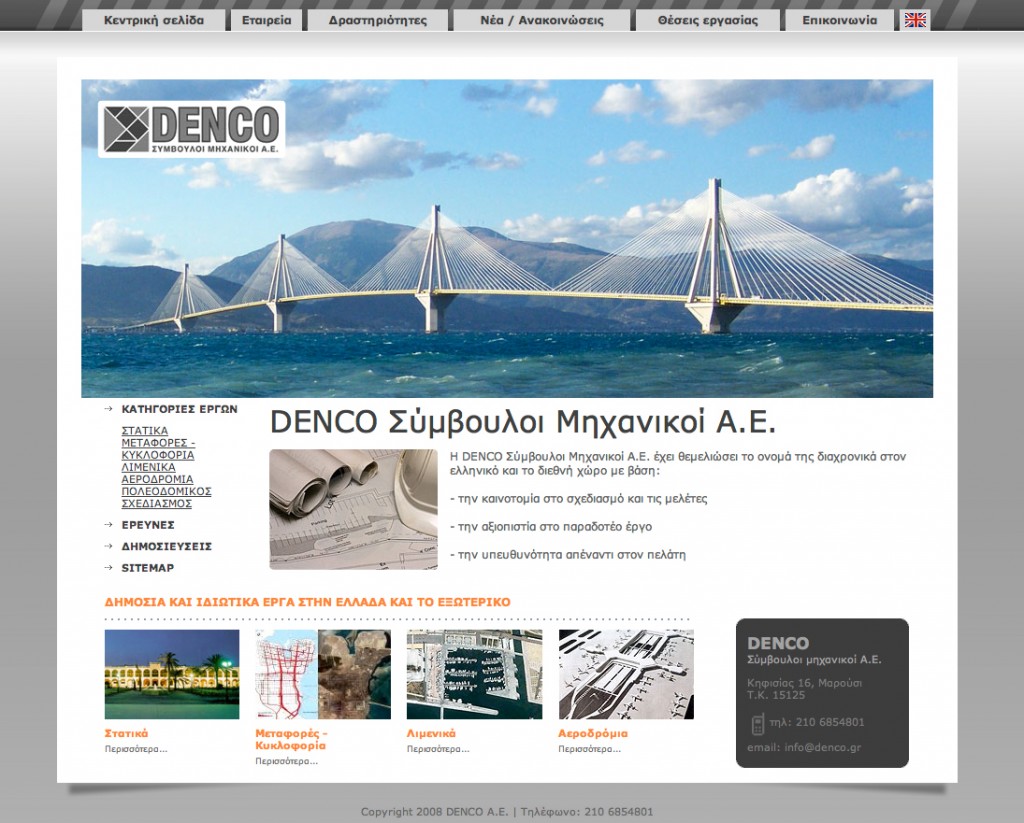 DENCO was founded in 1975 as DENCO Ltd by the merging of two firms, B.Kolias-K.Tzanos Ltd and J.M.Frantzeskakis and Associates Ltd. In 2006 the company changed its legal status and was established as DENCO, Development and Engineering Consultants S.A.
The firm is one of the largest Greek consulting firms with activities in Greece and abroad (Europe, Asia, Africa, Middle East), in major public and private projects and in a wide range of specialties.
The firm's capital is distributed between the original founders and senior engineers with long presence in the firm.
The Company is managed by its Board of Directors whose members are elected among the shareholders and is independent of any government, financial, commercial or industrial organization.
The firm's headquarters are located in Maroussi, a suburb of Athens, in a modern office building, designed and constructed by DENCO.
The company applies a quality system in accordance with the ISO9001:2008 standard, certified by TÜV Hellas since 2003.Site: www.denco.gr
Year 2008
By Sheismartha Studios