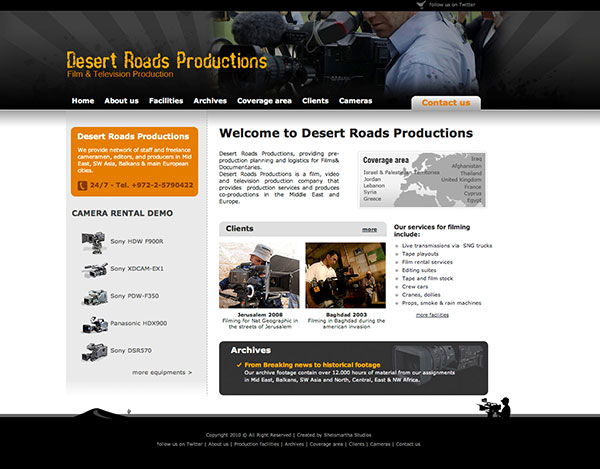 Desert Roads Productions, providing pre-production planning and logistics for Films& Documentaries.
Desert Roads Productions is a film, video and television production company that provides  production services and produces co-productions in the Middle East and Europe.
Desert Roads productions are based in Bethlehem and provides production services in Mid East for:
Feature films, Television programs, Documentaries, Co-Productions, Sports programs, Training films & Promotional films.
Site: www.desertroadsproductions.com
Year: 2010
By Sheismartha Studios