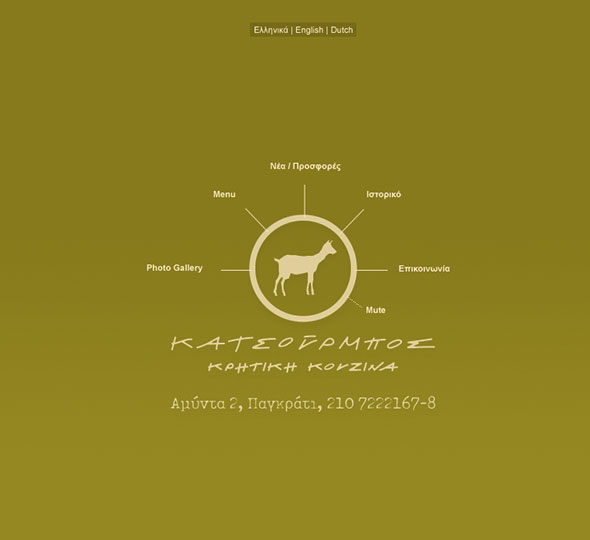 "Katsourbos" is named after the homonymous comedy by George Hortatsis that was written during the Italian Renaissance in the island of Crete.
Katsourbos Cuisine was established in January 2005.
It has been described as the "Renaissance of Cretan Cuisine" by the Athenian press, since it introduced the original Cretan gastronomy in Athens.
All products used in Katsourbos Cuisine (which is included in the "European choice"of the International Gastronomical Catalogue Zagat and Monocle Magazine) are delivered once per week from individual production units at the island of Crete.
All meat used is fresh and in the preparation of our dishes we only use biological extra virgin olive oil from "Lefkohori Monofatsiou". (Heraklion Crete)
Katsourbos all pasta and bread (traditional eftazymo) are handmade.
Site: www.katsourbos.gr
Year: 2011
By Sheismartha Studios